Chicago Hotel Activations
Seasonal Activations

and City Lights!

Join us for a mid-week Jazz treat in our lobby or a dive in movie the whole family can enjoy.
Tuesday's & Thursday's
5-7PM IN THE HOTEL LOBBY
Chicago's known for being the epicenter of great Jazz and iconic architecture – and we have both! Join us every Tuesday & Thursday in our historic lobby for some toe-tapping live jazz and crafty cocktails at our 'Bathtub Gin Bar'.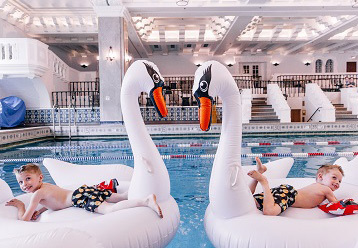 Friday and Saturday
6-8PM AT THE FITNESS CENTER POOL
The seasons may be changing but it's always warm in our pool! Dive into a weekend of family fun at our poolside movie nights. Every Friday and Saturday, enjoy family friendly movies, refreshments, snacks and larger than life pool floats. Located in our Fitness Center Pool. Must be a guest of the hotel.